Ballot Boxes, cardboard
Ballot Boxes, Lead Boxes, Raffle Boxes & Contest Boxes
February 16, 2017 – 06:00 pm

Ballot box, also called a vote box or voting box, by definition is a box in which a voter deposits his or her marked ballot or the process or method in voting, especially in secret. However, there are other types of great uses such as collecting raffles, suggestions, contest entries, employee feedback, customer feedback, comments and registrations. A ballot box, sometimes called contest boxes or voting boxes, are primarily utilized for lead generation, collecting information, comments and donations. Examples are: collection boxes for charity donations, employee suggestion boxes, and lead boxes for collecting names, addresses and phone numbers for leads and giving free give-a ways to lure customers.
Cheap Ballot Boxes Or Lead Boxes Imprinted
Acrylic ballot boxes or cardboard donation boxes that are customized with creative graphics or screen printed with your logo is essential to grabbing the attention of potential customers and generating leads. Eye-catching and colorful labels are available from our huge selection of cardboard ballot boxes or cardboard display boxes as well as screen imprinting for our acrylic ballot boxes. Customize acrylic ballot boxes or cardboard donation boxes today and get the results you want. Utilize a locking acrylic ballot box for security reasons.
Cardboard Ballot Boxes Are Cheaper Than Acrylic Ballot Boxes
If you are looking for the cheapest way to collect leads, displaying an eco-friendly sturdy cardboard ballot box or cardboard entry box on a counter is the perfect solution. These cheap cardboard raffle boxes are produced, stocked and shipped directly from our warehouse. We stock a huge variety of cheap ballot boxes, cardboard entry boxes, and corrugated ballot boxes on premises at all times. Imprinted color labels are readily available for our cheap raffles boxes and cardboard lead boxes and are quickly processed within 2 - 5 business days. Cardboard Ballot boxes are a great way to advertise for contests, raffles, suggestions, registrations or lead generation cheap. Acrylic ballot boxes are more of a higher end way to advertise. Our eye-catching and affordable ballot boxes are designed to be displayed on small, medium or large retail counter tops. We have a huge inventory of cardboard, acrylic and plastic ballot, contest, registration, suggestion and lead generation boxes in various sizes to meet your marketing and lead generation needs. Enter to win boxes and contest boxes are great ways to get people excited about your promotion or giveaway!
Source: www.affordabledisplayproducts.com
You might also like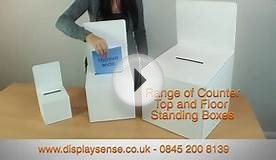 Ballot Boxes How to Assemble a Cardboard Ballot Box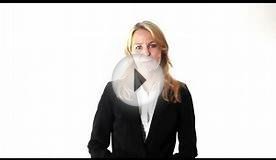 Low Cost Lead Boxes, Fudraisig Boxes, Ballot Boxes ...
Popular Q&A
In manual voting systems (non-automated elections), ballot boxes are used to contain the papers wherein the people have written their preferred political/public figure to win.
Related Posts