Corrugated cardboard boxes Specifications
Custom & Standard Corrugated Box Specifications
January 17, 2015 – 03:46 pm

Custom corrugated boxes, packing dividers and packaging materials
Corrugated boxes are one of the most used types of containers in the packaging industry. Whether it's a stock or custom box, new or 100% recycled, Victory Paper & Packaging provides many options including bin boxes, custom cartons, mailers and many others.
We have one of the most comprehensive offerings of box styles from Regular Slotted Containers (RSC) to Full Overlap (FOLL) and Half Slotted Cartons (HSC). Add to this a wide range of box finishes; Plain, Printed, Painted, WRA (Water Resistant Adhesive), Wax Coatings and Michelman Coatings to give our customers the widest possible choice for their packaging needs.
With box lengths from 4" to 96", widths from 4" to 48" and heights from 4" to 45" and single, double or triple wall thicknesses, size and weight packaging restrictions are minimal. Other services include the assembly of products, repackaging and warehousing of customer products. Custom packaging of labels, bags, cable ties and many other products at Victory gives our customers other options. At Victory Paper and Packaging our distribution and packaging services are sure to meet all your packaging needs.
We inspect our products before they are shipped with tests such as Mullen or Edge Crush Testing (ECT) to ensure consistency in our products. Our Box Manufacturers Stamp Certificate (BMC) is on all shipments with our name certifying that it meets all applicable requirements and identifying the manufacturer. Our extensive range of distribution and packaging services ensures that we can meet all of your corrugated box needs. Contact us to discuss your requirements with a customer service representative or review the table below for a detailed list of our services.
Types Bin Boxes
Custom Cartons
Mailers
Moving and Storage Record Storage
Single Face Rolls
Stock Cartons
Magnetic Boxes Form Stock
Custom Box Styles Regular Slotted Container (RSC)
Multiple-Depth Carton (MDC)
Half-Slotted Carton (HSC)
Full Overlap Slotted Carton (FOL)
Five-Panel Folder (FPF)
Snap-Bottom Carton (SBC)
Full Telescope Design Carton (FTD) Half Telescope Design Carton (HTD)
Two-Piece Carton With Separate Lid (CSL)
Double Cover Carton (DC)
One-Piece Folder (OPF)
Mailer-Style Boxes (MSB)
Bin Boxes (BB)
Divider Bins (DB) Material Corrugated Cardboard
100% Recyclable Finish Plain
Printed
Painted WRA (Water Resistant Adhesive)
Wax Coating
Michelman Coating Length 4 to 96 in Width 4 to 48 in Height 4 to 45 in Thickness Single Wall
Double Wall Triple Wall Testing Mullen
Edge Crush Test (ECT) Stamp BMC Additional Services Assembly
Repackage Warehousing Production Volume No Minimum Typical Lead Time Next Day Delivery
Dependent on Stock
Source: www.victorypaper.com
You might also like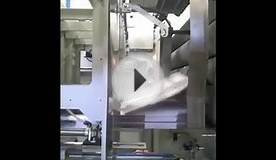 TOPRA GD 924 | Flexo folder gluer | corrugated cardboard boxes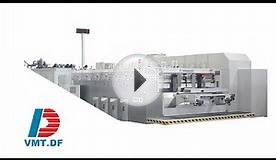 TOPRA GD 924 | Casemaker for corrugated cardboard boxes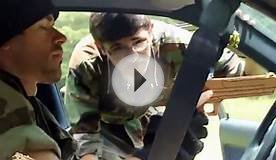 Cardboard Warfare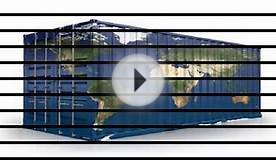 big cardboard box
Pratt PRA0008 Recycled Corrugated Cardboard Single Wall Standard Box with C Flute, 6" Length x 6" Width x 4" Height, (Pack of 25)


BISS (Pratt Retail Specialties)




100 percent recycled corrugated boxes ideal for packing, shipping, and storing
32 ECT grade
Standard C Flute size
Single wall corrugated box
Kraft colored box
Related Posts