Donate cardboard boxes
Donate Used Moving Boxes -
December 8, 2019 – 06:27 am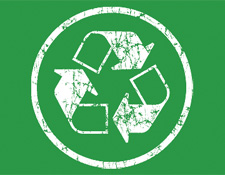 Whether you're moving an office, getting settled into a new home, or taking goods out of storage, one thing is certain. You'll end up with a whole lot of boxes at the end of the process. In order to make your new office or home look the way you want it to, all those messy boxes will need to go.
There are four options open to you at this point. First (and laziest), is to throw them away. That's a terrible waste, especially if you paid good money for the boxes when you were moving to storage or packing up your old home.
Option two is to flatten the boxes as much as possible and pile them up in the basement or the attic. That way they will be there if or when you need them again, but take care- cardboard boxes are a magnet for damp, especially if stored in a basement. Make sure they are placed loosely on end, with a little airing space in between, rather than left in a pile.
Option three is direct recycling. Thick cardboard like the stuff used to make boxes usually needs to be kept separate from paper and other recyclable goods, but it certainly can be recycled and this is much better than throwing it away to end up as landfill.
However, from an environmental perspective reuse is better than destruction, even if recycling is involved. If you can pass a box on to someone else to use, no energy needs to be spent making a new box from your recycled cardboard. And of course, it's also great from a social perspective. You can save someone else from paying for boxes or taking the trouble to collect them from local stores.
The first step is to break down your boxes so they can be transported and stored flat. Whenever you unpack, take care not to rip or damage the box. Use a sharp blade to cut through the tape holding the flaps closed, not through the cardboard. This also helps make sure you won't accidentally slice too deep and damage your belongings.
Once the boxes are flattened, ask around your friends and family. Someone might have a use for them. You don't need to spend all day on the phone. Just post a quick 'Anybody need good cardboard boxes?' message to your Facebook profile or send out a tweet.
Free services like Craigslist are happy to take ads from people looking to give things away, or you could join your local . Freecycle operates at a local level almost worldwide and aims to connect people who have things to give away with the people who want or need them. You might even find one or two things for your new home being offered by other members.
Source: blog.flatrate.com
You might also like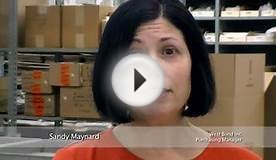 A Happy Cardboard Box Customer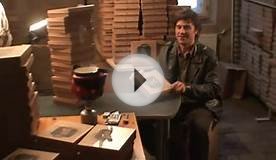 Foldlife_cardboard_design_filming.MPG
POP! CARDBOARD + FREE Head Strap. Made in Germany Inspired By Google Cardboard. 3d Glasses Virtual Reality Viewer for Any Smartphone / Mobile (Android Samsung S5 S6 Apple Ios Iphone 6 Plus). On Set Including Lenses. No Kit, No Assembly: Fold It up and Get Started!
Wireless (MR.CARDBOARD®)
MADE IN GERMANY, BERLIN. High quality Cardboard with unique design
AS EASY AS 1-2-3: Up and ready in under 30 secounds
BIGGER SIZE: Compatibly with any size of mobile phone up to Apple s iPhone 6 Plus and Android Samsung S6
SOCIAL RESPONSIBILITY: We donate for every cardboard sold
THIS VERSION IS WITHOUT THE WHOLES FOR THE THUMBS!
Wallmonkeys Food Donations Box Isolated on White Background Peel and Stick Wall Decals (24 in W x 20 in H)


Home (Wallmonkeys)




Highest quality semi-gloss vinyl; Vibrant and bright
Pre-cut decals; Simply peel and stick
Made in the USA
Removable and repositionable with no sticky residue
Applies to any smooth surface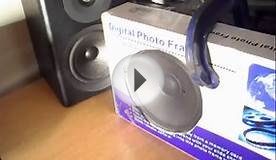 Cardboard Subwoofer Box Design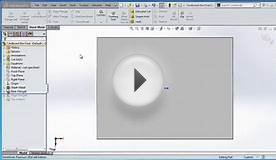 SolidWorks TNT - Design Cardboard Boxes with Sheet Metal ...
Photo Jigsaw Puzzle of Women of Rome donate their jewellery


Home (Prints Online)




PHOTO JIGSAW PUZZLE You are purchasing one Photo Puzzle (252 Pieces). Estimated image size 356x254mm
10x14 Photo Puzzle with 252 pieces. Packed in black cardboard box of dimensions 5 5/8 x 7 5/8 x 1 1/5. Puzzle artwork 5x7 affixed to box top. Puzzle pieces printed...
Artwork Description The women of Rome donate their jewellery in gratitude for the capture of the Etruscan city of Veii.
For any queries regarding this choice of artwork please contact Prints Online quoting Reference 572734
Artwork chosen by Prints Online. (c) Mary Evans Picture Library 2015 -

Avery Easy Peel Inkjet Return Address Labels, 2/3 x 1-3/4, White, 1500/Pack (8195)


Office Product (Avery)




Quick-drying sheets prevent smudging.
Jam-free guaranteed!
Avery® will donate fifty cents per package to City of Hope for cancer research, treatment and education.

Wallmonkeys Dachshund with Santa Claus Hat Peel and Stick Wall Decals (24 in H x 22 in W)


Home (Wallmonkeys)




Highest quality semi-gloss vinyl; Vibrant and bright
Pre-cut decals; Simply peel and stick
Made in the USA
Removable and repositionable with no sticky residue
Applies to any smooth surface
Popular Q&A
What You Need to Know About Decorative Cardboard Boxes.
Anyone that tells you that boxes are ugly and boring may need to have a look at some of the decorative cardboard boxes being produced lately - they are gorgeous!
Decorative boxes are basically fancy designed boxes that can come in a wide variety of shapes, styles and colors. There is no one size fits all here, many companies design custom made boxes for specific items as part of the products marketing.
One example of this is wide variety of perfume boxes. Every unique perfume has a different box and most are very special looking indeed. Some perfume boxes come in different shapes while ma…
Related Posts