Foldable cardboard boxes
Clear Folding Carton
June 5, 2022 – 08:50 am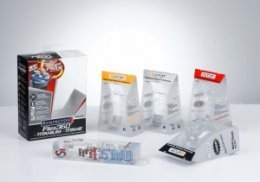 Clear Folding Carton -
Utilized the special transparent look of a box made from clear PVC, PP or PET, transparent boxes are available in different sizes and shapes and can be custom printed with your creative artworks or logos, a wide variety of beautiful presentation could be created by offset printing or screen printing or metallic stamping/foil stamping, clear folding cartons can help you to perfectly display your product on the shelf and make your product to stand out from the numerous commodities.
Folding Boxes will make your products unique, plastic folding boxes are perfect for cosmetic, toy, food and body care industries.
A beautiful folding carton can generate recurring and new client for your retail store and the items you are selling, it may also adds values to the items you are marketing and the image you are building.
We design and manufacture all box styles such as folding cartons, blister packs, clamshells and vac form and we serve plenty of clients throughout the world, we've created a good reputation of providing economical along with high quality packaging to our customers.
Our designing department has over ten years of assisting many companies which means we will take full advantage of our specialists to come up with innovative ideas for packaging solution, plus we have an effective plant that will utilize the most up-to-date techniques to make items in our carton stand out from numerous products when they are displayed in the shop.
Our cartons are customizable, they are made in in the size you need so as to store or secure your products. Plastic clear boxes are the most widely used packaging way for consumer products sector.
How does it work?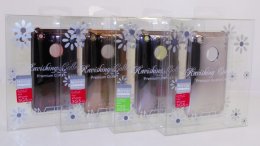 Inform us the specfics of what kind of folding carton you want, soon after getting the details of your products or the box
we will set up the model and sample some cartons for you to make sure if anything needs to be changed. All these processes help us to prevent any unexpected issue, our designing and Quality Control staffs strictly control the entire process sticking to the processes and disciplines. From raw material, prints, die cutting to gluing- all of these processes are critical factors to ensure the folding cartons that we manufactured can cater to our clients standard.
What we offer?
We provide one stop services: designs, packaging and delivery.
Need a quote for your plastic clear folding boxes?
Features -
1. Material: PP, PVC, PET, Kraft Paper, Paper board, Art Paper, Printing Paper, cardboard, corrugated paper.
2. Decorating Finishes: glitter varnish, varnish, gloss lamination, matte lamination, Die cutting, Embossing, Creasing, Foil stamping, UV oil, Silk Screen Print.
3. Printing Process: Offset, CMYK, Pantone Print.
4. Order starts: 3, 000 PCS, we accept small quantity for test need.
Source: www.v-packaging.com
You might also like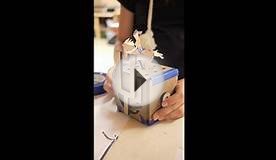 Mechanical Boxes Project ("Cardboard Karakuri")
Foldable Candy Box Crossbow // Mini Weapons of Mass ...
Popular Q&A
Where can I find free cardboard boxes for packing?
Check out your local craigslist.
Related Posts