Things to make out of cardboard boxes
12 awesome toys you can actually make from cardboard boxes. (Because we all know the best part of the gift is often what it comes in.)
August 23, 2022 – 12:14 pm
With all the empty cardboard boxes that may still be around your house post-holiday, don't throw them out! Take a lesson from my kids, who have never seen an empty box they didn't turn into a playhouse, a race car, or a doll cradle. Since we all know the boxes are often more fun for kids than the stuff inside, here are a whole bunch of toys you can make from cardboard boxes — and I promise, they're actually doable, unlike some of the ridiculous things I've seen on Pinterest. (No offense crafters, but I don't have six days to make a doll bed.)
Cardboard Box Cars and Trucks
The Makedo Make Anything Kits are a favorite way of ours to help kids transform mere recyclables into something magic. Also check out the new Makedo Box Props Kits featuring props to make a roadster, fire engine and more, with the help of kid-safe plastic "scrus" But the truth is, you can also do what my kids do: flip a box upside down, cut a large hole at the bottom (now the top) for your kids to sit in, and draw wheels on the sides. Keep the side flaps open for extra support — or uh, stability around hairpin turns.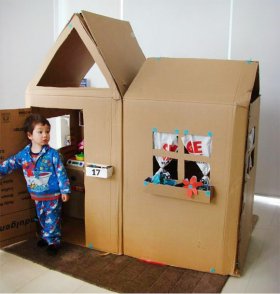 DIY Cardboard Toddler Play Area
This upcycled use for a giant box is so perfect for young kids who need a contained space for play. I am so impressed with how Anna of Imagination Tree drew in a little town with roads to give the blocks and cars an environment.
A DIY Cardboard Box Playhouse
When we ordered a filing cabinet from Poppin, the tall box was the perfect height to make a playhouse that sat in my living room for a good four months. It's not hard to cut out windows and door flaps, or take inspiration from this post at Apartment Therapy which includes cushy pillows inside and easy drapes.
Estefi Machado wowed us with this clever and easy play washer made from just a box, a knife and a sharpie. Clothes pins optional — but really nice touch.
Cardboard Box Dollhouse
We recently featured this awesome dollhouse DIY project made with the free printable templates from Mr. Printables to help you get it together. It's as colorful as the paper you pick to decorate it with — we love how this one looks.
DIY Cardboard Treasure Chest
Also from Imagination Tree, check out this tutorial for a pirate's treasure chest. It's fairly easy, and the best part is, it doubles as a place to put other little toys away. Score.
DIY Cardboard Doll Bed
Ambrosia Girl shows us this great cardboard doll bed that's a step up from just putting some receiving blankets in a small box like I tend to do. The headboard is too cute.
[h/t apartment therapy]
DIY Cardboard Guitar
Love this simple little handmade guitar from ikat bag which offers a really clear tutorial. I love the detail that backing it with a small box adds an acoustic chamber for the rubber band strings.
DIY Embroidery Cards
My kids have always liked those stitch cards but they can be pretty pricy. Kiwi Crate offers this simple way to do it yourself with cereal boxes and yarn needles.
DIY Cardboard Box Gas Station Pump
This is the kind of toy you could end up getting a whole lot of use out of. Parents Magazine suggests you use two boxes (a smaller one for the top), then hot glue the flaps shut and the boxes together. Construction paper brings it to life, while plastic tubing and a spray bottle make the one pump that doesn't warrant hand sanitizer immediately after touching.
how often can you use stim
where to design clothes online
where do they need teachers
what startup accelerators really do
how much science is in psychology a level
why solutions are so important for us
where science fails
whose business is best
when solution is simple god is answering
how much business class philippine airlines
whom def
who technology transfer ppt
how much developer to use
how often teach this
where to launch kayak near me
where product definition
when product is free you are the product
how many management levels in ges
who set up
where human came from science
how much device time
whose project is tplex
how start up your own business
where to cool solution re2
how much business permit in quezon city
how to find device without location
where to teach spanish online
how teaching styles affect learning
who solution for covid 19
where is dmitry from project runway now
where design interior
where to find device manager
who owns positive solutions
when starting up a business
where to teach online classes
where london congestion charge
who solution for covid 19
where to study entrepreneurship
where to find roadmap in jira
how product and engineering work together
who management of severe acute malnutrition
why science is important for students
where to find system 32
entrepreneur where to start
which technology is used to adjust weegy
You might also like
How to Make Soft Boxes out of Cardboard!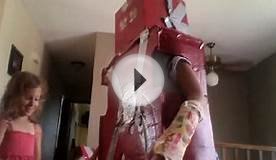 Easy ironman suit to make out of cardboard box
Photo Jigsaw Puzzle Of Cooking Puff Pastry


Home (Prints Online)




PHOTO JIGSAW PUZZLE You are purchasing one Photo Puzzle (252 Pieces). Estimated image size 356x254mm
10x14 Photo Puzzle with 252 pieces. Packed in black cardboard box of dimensions 5 5/8 x 7 5/8 x 1 1/5. Puzzle artwork 5x7 affixed to box top. Puzzle pieces printed...
Artwork Description A woman makes various things out of puff pastry.
For any queries regarding this choice of artwork please contact Prints Online quoting Reference 4014677
Artwork chosen by Prints Online. (c) Mary Evans Picture Library 2015 -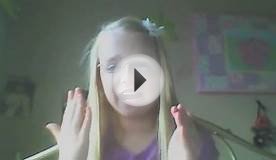 things to make out of a shoebox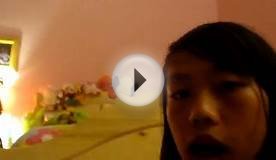 How to make cool things out of cereal boxes 2
Photo Jigsaw Puzzle Of Puff Pastry Recipies


Home (Prints Online)




PHOTO JIGSAW PUZZLE You are purchasing one Photo Puzzle (252 Pieces). Estimated image size 356x254mm
10x14 Photo Puzzle with 252 pieces. Packed in black cardboard box of dimensions 5 5/8 x 7 5/8 x 1 1/5. Puzzle artwork 5x7 affixed to box top. Puzzle pieces printed...
Artwork Description A woman makes various things out of puff pastry.
For any queries regarding this choice of artwork please contact Prints Online quoting Reference 579296
Artwork chosen by Prints Online. (c) Mary Evans Picture Library 2015 -

Photo Jigsaw Puzzle Of Italian Unenthusiasm


Home (Prints Online)




PHOTO JIGSAW PUZZLE You are purchasing one Photo Puzzle (252 Pieces). Estimated image size 356x254mm
10x14 Photo Puzzle with 252 pieces. Packed in black cardboard box of dimensions 5 5/8 x 7 5/8 x 1 1/5. Puzzle artwork 5x7 affixed to box top. Puzzle pieces printed...
Artwork Description The Italian authorities make a big thing out of going to war - but the public soon lose their enthusiasm.
For any queries regarding this choice of artwork please contact Prints Online quoting Reference 4368070
Artwork chosen by Prints Online. (c) Mary Evans Picture Library 2015 -

Household Essentials Nested Boxes with Lids, Aqua, Set of 2


Home (Hosuehold Essentials)




2 piece Collapsible Storage Box Set with removable lid for easy storage and organization
Sturdy lidded boxes keep your things handy yet out-of-sight for quick clean up
Built-in grommet handles keep it easy to lift and access
Collapsible for easy seasonal storage and decor changes
8 inches high, 13 inches wide, and 15 inches deep
Related Posts