Who Buys cardboard boxes?
The Business of Cardboard Boxes
February 7, 2015 – 11:31 am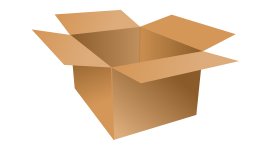 The idea is simple. Pick up boxes and sell them. Almost 36 million people moved in the United States in both 2012 and 2013. It takes an average of 70-80 boxes to pack a 1, 500 sq ft home. Cardboard boxes usually range in price from $1-2 each on the lower end, to $4-5 each on the higher end. It's easy for someone to spend $100-$200 on moving boxes. However, it's what people do with the boxes when they are done that I want to bring your attention to. They usually give the boxes away for free to anyone willing to take them off their hands.
How a box business can work in a nutshell
People move, unpack, and then give all their moving boxes away for free, usually on Craigslist. You go and pick up as many as you can, or as many as you can fit in your vehicle. Then, you bring them back home and list them for sale.
What kind of boxes do you want?
You want to get boxes that can be folded down flat for easy transport and storage. I wouldn't get many fruit boxes. Thicker boxes are usually more desired, as are newer boxes
What kind of boxes do you NOT want?
Fruit boxes because they don't collapse. Really small boxes aren't worth much and aren't as desirable. People aren't going to want boxes that have gotten wet and aren't as structurally sound anymore.
Other things to consider before picking up boxes
How far do you have to drive and how long will it take to get there? Do the math and figure out approximately how much the boxes are worth. Figure out how many boxes you need to get in each pickup for it to be worth your time. It's not worth spending a half hour picking up 4 boxes.
How much can you sell used boxes for?
Used boxes will usually sell for 50 cents to a dollar a piece, and going as high as $2 for larger and more heavy duty boxes. I would set a minimum amount that someone needs to buy, or sell them in packages of 10, 20, 30, 40 etc.
What are some extra ways to make money?
You can offer to deliver the boxes for an extra fee, or build the delivery amount into the total price and offer free delivery. There are many people, especially during a time of moving, that would gladly pay a little extra to save themselves the time.
For in town moves, offer to come and break down and remove all the boxes afterwards for free. For those with larger number of boxes, even offer to buy them back. Remember to factor time and gas into how much you can pay for the boxes and still be profitable.
What value are you adding?
To the people that are getting rid of their boxes, you are providing them with a quick way to get rid of all their boxes to one person. You show up on time and don't flake out, which is a huge problem in the free section.
You might also like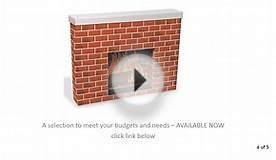 Where Buy Cardboard Fireplace - AVAILABLE NOW!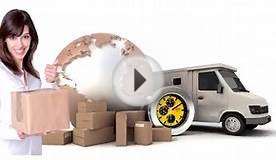 Buy Moving Boxes- Purchase Quality Boxes For Moving
Chipper the Clown: A Kids Book about a Circus Clown Who Learns That It S Important to Ask for Help in Order to Follow Your Dreams (Cardboard Box Adventures)
Book (Cardboard Box Adventures)
Used Book in Good Condition
EightOnes VR Kit - The Complete Google Cardboard Kit with 1-Year Guarantee, NFC, Exclusive Content and Head-strap - Inspired by Google Cardboard and Oculus Rift to Turn Smartphones into 3D Virtual Reality Headsets (Jet Black)
CE (EightOnes)
STAND OUT FROM THE CROWD - Tired of the box-colored VR Kits? Be bold. Be different. Nothing says true VR enthusiast like the Jet Black version. With its full black...
COMPLETE GOOGLE CARDBOARD KIT - The EightOnes VR Kit is the last Google Cardboard kit you ll ever need with all the add-ons you ll need included (head-strap, magnetic...
EASY & GUIDED SETUP - With both video & printed instructions and numbered tabs plus recommended apps from our VR Hub specially for EightOnes users, you will...
PREMIUM MANUFACTURING AND MATERIALS - Machine cut to exact Google Cardboard specifications with premium quality cardboard and 45mm focal length lenses for durability...
PURCHASE WITHOUT WORRY - Each VR Kit comes with a 12-month warranty and 90-day 100% money back full refund guarantee. If you find any quirks let our highly-rated...
iPhone6 Plus Sports Armband, Nancy's shop Easy Fitting Sports Universal Armband With Build In Screen Protect Case Cover Running band Stylish Reflective Walking Exercise Mount Sports Sports Rain-proof Universal Armband Case+ Key Holder Slot for Iphone 6 Plus (5.5 Inch) (Pink)


Wireless (Deego)




Designed specifically for iPhone 6 Plus, Lightweight armband keeps your phone secure and protected.
Water Resistant and sweat-proof funtion to better protect your mobile phone, make you feel more comfortable during exercise,Due to varying color display...
Built in Reflective strip for safe running in low light conditions. Built-in Key holder. Cutouts for easy access to headphones port and controls. A sweat resistant...
Material: Lightweight soft neoprene that is molded to twist and bend but will not stretch out of shape. Washable with gentle soap and water, then air dry. Can keep...
Functionality: Provide excellent protection during sport, such as running, biking, jogging, walking, working out etc. Touch screen works through the clear cover

iPhone 6S Case, Sophia Shop Premium PU Leather Folio Flip Wallet Bumper Case Built-in12 Slots For Card/Cash with Kickstand Feature Magnetic Closure For Apple iPhone 6S /6 4.7inch (Hot pink)


Wireless (Welcome to Sophia shop,100% new product and high quality, Our shop sells all kinds of cell phone accessories ,such as stylus,wallet phone cases,TPU frame,PC,stand case,wood,tempered glass,armband,crazy horse wallet,diamond pattern,polka dot,X belt clip,small argyle robot stand six points robot.we try our best to become and learn from the well-known seller in this industry such as otter box,max boost,JOTO,spigen,tech armor ,ULAK and so on .Sophia shop offer you a diverse range of mobile phone cover,like silicone,crystal,TPU,aluminum and leather cover,skin,stand,armband.We are also suitable for various cell phone brands such as apple,blackberry,sumsung,Motorola ,LG,HUAWEI, ZTE, HTC and so on.Take your Phone with waterproof case for surfing, swimming and snorkeling, it can waterproof up to a few feet deep underwater or just relax yourself without worrying about your phone's safety For wallet phone case with 2 credit card slots & 1 vertical storage sleeve for cash and more .Stand feather enables hands free to prop up your phone while you watch movies, read ebooks or watch presentations.It has many patterns:Eiffel tower bird cat deer owl fish butterfly elephant bowknot flower...it fit for girls for boys for women for guys for teenagers for man for everyone. Lightweight and Durable tpu case also fits your phone well.You can find phone covers for most phone brand such as Apple,Samsung,LG,Motorola,HTC etc.We will make great effort to provide you with more attractive ,colorful,fashion,cartoon,ultra slim phone cases)




Compatible with Apple iPhone 6S /iPhone 6 (4.7inch)
Made of premium synthetic PU leather, sleek lining, scratch resistant & shock resistant
Precisely cut openings to allow full access to all the functions of your phone
Wallet Design: built 12 card slots(one with clear window, suitable for holding a small photo) & 2 cash compartments to conveniently store ID card, credit cards...
Stand flip design : freely and relaxed to enjoy video, movies, E-book, pictures etc.Easy snap on/off installation

Klassische Kuche 8 Inch Heavy Duty Dressmaker's Shears


Office Product (Klassische Kuche)




IMPRESSIVE QUALITY - The finest Dress Making Scissors you can buy, made of high quality, corrosion-resistant polished carbon stainless steel that runs the full length...
POLISHED CARBON STAINLES STEEL -Heavy Duty Industrial Grade Materials - High Carbon Stainless Steel - Stronger and harder than the standard stainless steel used...
CUTS MORE THEN JUST CLOTH AND MATERIALIdeal for cutting out patterns, trimming seams, cutting buttonholes, quilting, embroidery, crocheting, and all other sewing...
A GREAT GIFT - Klassische Kuche Dressmaking Shears are the perfect gift for anyone who enjoys sewing or doing arts and crafts - The perfect scissors for your craft...
THE BEST YOU CAN GET Like dressmaking scissors sold at Micheals, Joanns, Hobby Lobby, and other sewing and craft stores More durable than Fiskars, Gingher, Singer...
Related Posts