Packing Paper for Moving house
Packing for a Move
December 5, 2016 – 08:13 pm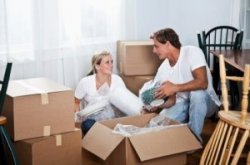 Here are some tips to help you pack for a move.
Call around for prices on boxes and special wrap for dishes. If you use newspaper on your kitchen dishes you will have no choice but to wash them before they are put away.
Call a moving company and see if they can fax you a list of how they advise you to pack, and how they sort for the move, along with the supplies they carry. You may incorporate good ideas from them without using their services.
Save newspapers ahead of time for wrapping fragile items. Use your left over Christmas and birthday wrapping paper for fragile items, as well. This is less to move. Purchase markers for boxes; use black for regular household items and mark the room name on it. With colored markers assign one color for each person in your household for their personal items.
First pack items you use daily, per room, and mark box "Daily (name of room)". These will be the everyday items you use on a regular bases. Example: kitchen silverware, pots and pans, coffee machine, coffee, filter, cups, sugar and creamer, etc.
Have a cooler and ice for condiments from the fridge, as well as water and drinks for the family. Example: kitchen pet supplies with bowls and food together, paper towels handy, and rags for cleaning with a few cleaners for cabinets, dusting, and glass.
In a box marked "Immediate Need", include: flashlight, batteries, household tools, with nails, hooks, command strips, shower curtain, electrical tape, and light bulbs. I also advise a camera with fresh batteries for those first photos at your new place.
In a box marked "Immediate Bed Linens" put: sheets, pillowcases, and blankets.
Pack a suitcase of clothing, health and beauty aids, like shampoo, conditioner, soap, toilet paper, shave cream, razor, etc., as if you were taking a trip. If your new residence is not ready on time you could stay a few days in a hotel or with family until your house is completely ready.
Pack a box marked "Just in Case - Bathroom" with towels and washcloths to last 3 days.
Everything else can be marked per room; black or color coded, fragile if needed. These are all the items you can do without for a month if it takes that long.
I do advise if you have children they have a color coded box of a few toys or favorite books until you have time to unpack their rooms.
The more you think through each day as if you are on a vacation living out of a box and suitcases the easier the move will be. It will be easier on the kids.
As you go through each room to pack, pull out what you no longer need. You could hold a yard sale before, or donate these to a mission, Goodwill, church family, or even check with your local fire department to see if there is a family in need. If you donate to Goodwill you can use the receipt to deduct from your taxes. This is the time to clean out.

This can be the first step in packing a room and boxing what goes, marking give away or mark yard sale before you move if you have the time. This does make the move a little lighter.

Talk to others about what mistake tripped them up in their move and learn from them. Decide which of these steps are first, per your moving situation and know that you cannot know where things are unless they are marked.
Load first onto the truck room boxes and household items. Furniture should be loaded next. Load luggage in car. Put the "Immediate" boxes at the back of the truck with the household furniture, also at the back of the truck. It will go inside first, so beds can be made.
Source: www.thriftyfun.com
You might also like
Packing Records for Moving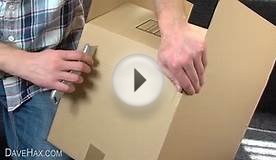 Moving house packing tips hack
Moving Boxes for 5 Rooms 62 Bigger Boxes Smart Moving Kit w/ $75 of Moving Supplies


BISS (UBOXES, LLC)




62 Boxes, $94 in Supplies, and 178 cu.ft. of spaceA $272 Value Sold Separately!
30 Medium moving boxes 18 x 14 x 1222 Large moving boxes 20 x 20 x 1510 X-Large Moving boxes 23 x 23 x 16
8 Rolls of SmartMove Tape $14.95 Value! - 2 Bed Room - 2 Kitchen - 1 Living Room - 1 Bathroom
110 yards of Clear Packing Tape 1 Heavy Duty Dispenser 48 of Bubble Wrap 3 lbs of Wrapping paper 2 Markers
High Quality - Satisfaction Guaranteed - Transit time is approximately 1-2 business days - UBOXES is #1 source for Moving Boxes & Supplies Online - Moving Kits...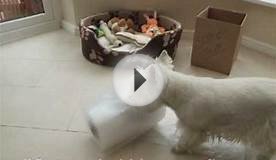 Packaging Materials for Moving House and Offices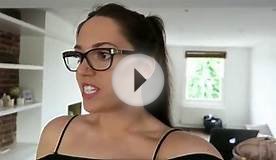 MOVING HOUSE!
Related Posts