Cardboard box Manufacturers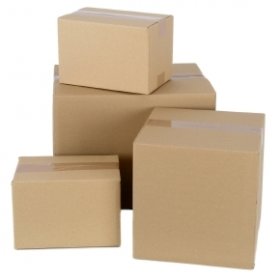 From basic storage boxes to multi-colored card stock, is available in an array of sizes and forms. A term for heavier paper-based products, cardboard can range in manufacturing method as well as aesthetic, and as a result can be found in vastly different applications. Because cardboard doesn't refer to a specific material but rather a category of materials, it is helpful to consider it in terms of three separate groups: paperboard, corrugated fiberboard, and card stock.
Paperboard is typically 0.010 inches in thickness or less, and is essentially a thicker form of standard paper. The manufacturing process begins with pulping, the separation of wood (hardwood and sapwood) into individual fibers, as accomplished by mechanical methods or chemical treatment.
Mechanical pulping typically involves grinding the wood down using silicon carbide or aluminum oxide to break down the wood and separate fibers. Chemical pulping introduces a chemical component to the wood at high heat, which breaks down the fibers that bind cellulose together. There are approximately thirteen different kinds of mechanical and chemical pulping used in the U.S.
To make paperboard, bleached or unbleached kraft processes and semichecmical processes are the two types of pulping typically applied. Kraft processes achieve pulping by using a mixture of sodium hydroxide and sodium sulfate to separate the fibers that link cellulose. If the process is bleached, additional chemicals, such as surfactants and defoamers, are added to improve the efficiency and quality of the process. Other chemicals used during bleaching can literally bleach the dark pigment of the pulp, making it more desirable for certain applications.
Semichemical processes pre-treat wood with chemicals, such as sodium carbonate or sodium sulfate, then refine the wood using a mechanical process. The process is less intense than typical chemical processing because it doesn't completely break down the fiber that binds cellulose, and can take place at lower temperatures and under less extreme conditions.
Once pulping has reduced wood to wood fibers, the resulting dilute pulp is spread out along a moving belt. Water is removed from the mixture by natural evaporation and a vacuum, and the fibers are then pressed for consolidation and to remove any excess moisture. After pressing, the pulp is stream-heated using rollers, and additional resin or starch is added as needed. A series of rollers called a calendar stack is then used to smooth and finish the final paperboard.
Source: www.thomasnet.com
You might also like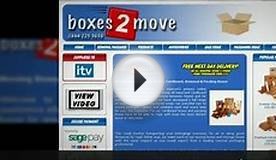 Cardboard Boxes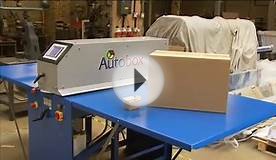 Boxmaker
Bankers Box R-Kive Heavy-Duty Storage Boxes, Letter/Legal, Woodgrain, 12 Pack (00725)


Office Product (Fellowes)




Heavy duty, triple end, double side, double bottom construction stacks up stronger and withstands frequent handling
FastFold quick and easy assembly
Reinforced tear-resistant hand holes make box comfortable to carry
Deep, locking lift-off lid stays in place for secure file storage
Smooth rolled edges add strength and prevent paper cuts
Bankers Box Stor/File Medium-Duty Storage Boxes with String & Button, Letter, 12 Pack (00704)


Office Product (Fellowes)




String & button closure keeps contents secure even if box is overturned
FastFold® quick and easy assembly
Medium-duty stacking strength for use with or without shelving
Plastic handle for easy access to records
Medium duty box with double bottom, double end and 1-1/2 side construction
This box offers 30% greater stacking strength than other brands and is ideal for storage with or without shelving.
Locking lift-off lid stays in place to secure box contents.
Smooth rolled box edges add strength and help prevent paper cuts.
Size: 10 x 12 x 24  inch
Easy FastFold(TM) One Step Set-up saves assembly time.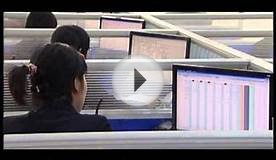 Professional Cardboard Box Carton Box Manufacturer In ...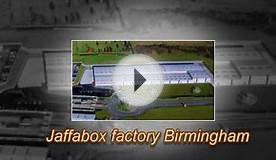 JAFFABOX CARDBOARD BOX MANUFACTURERS
1 X Molkky in Cardboard Box


Toy (Tactic Games)




Product Dimensions: 9.2 x 6.8 x 6.4
Manufacturer #: 41063
Product Weight:5.1 pounds

Eagwell® Wireless Bluetooth Gamepad Remote Controller Compatible with 3D VR Glasses Google Cardboard Selfie Camera Shutter Wireless Mouse Music Player iPhone iPad Ebook Tablet PC TV (Black)


Wireless (Eagwell)




Can be used as remote controller for smart phones, tablet, TV box, game controllers, wireless mouse etc.
Can be used as bluetooth selfie shutter for mobile phones.
Rechargeable and compatible with Android, IOS and PC systems.
Small and light, easily fits in your pocket or on key ring.
Three modes to choose: Mode 1: Android mouse/shutter/game; Mode2: Android music/shutter/game; Mode3: IOS shutter/game

Karen Foster 3D Countdown Calendar, 25 Drawers


Art and Craft Supply (KAREN FOSTER)




Get excited for important days with this countdown calendar
Includes 25 drawers, number stickers, cardboard box, template
Decorate the outside and fill them with anything
Drawers features easy-to-use finger notches
Karen Foster Design Established in 1998
Related Posts