Cardboard packing boxes for moving house
Where to get free boxes for moving house
April 13, 2017 – 06:40 pm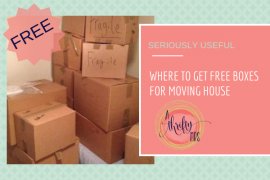 It's one expense after another with moving house but boxes need not be another to add to the list. Here my tips on where to get free boxes for moving house.
1. Shops and Supermarkets
The likes of Aldi and Lidl have them practically littering the shop, so plop your shopping in a box to take home and then use it to pack up your junk. The fruit pallets are particularly useful for CDs, DVDs and books.
We've also had some great success with free boxes left at the end of tills in Sainsbury's and Morrisons which we have helped ourselves to and we've also asked in smaller local shops who have been more than happy to hand out boxes.
2. Freecycle and Freegle
As soon as we move into a new place we put our boxes on our local Freecycle and when we're about to move Freecycle is our first port of call. Boxes on Freecycle seem to get passed around the city with great ease and it's a lovely way to save the boxes from recycling. Think of moving boxes like a gift bag because let's face it 3 people bought one gift bag each in 1996 and they've been doing their rounds of the population ever since.
3. Facebook
Local groups on Facebook are, much like Freecyle, great for finding free boxes. Feel free to ask on local swap groups or to put out a general announcement to local friends and family for a big pile of boxes.
4. Removal company
If you're paying a removal company ask what their policy is when it comes to boxes. Many will include a certain amount of pre-used boxes in their sales package but usually you have to ask for them or negotiate them into your total price.
5. Markets
Sellers at our local market were more than happy to hand over boxes when we bought our fruit and veg, we even benefited from some lovely wooden crates which we'll be able to repurpose at a later date.
6. Schools
If you have small folk in school or know someone who works at a school ask if they have any free boxes you can use. When my friend moved she was able to score a huge number of sturdy computer and kitchen boxes from the school at the end of the road who apparently would have otherwise had to pay to have them taken away.
7. Use what you have
If you already have lots of storage boxes which are badly used make sure you take time to throw out or sell any junk you won't be needing in your home and use the storage boxes for your move. Suitcases are really useful too.
8. Workplace
Ask around your work place for boxes and packaging. Many work places take deliveries of large boxes daily and are happy to allow you to take them if you ask.
9. Save items sent to you
In the months running up to you move make sure you're stashing away not only any boxes you're sent in the post but also bubble wrap and other packing material. It will save you a nice little amount of cash when it comes to your big move.
Source: www.athriftymrs.com
You might also like
clip 561457: Parents and children moving house packing boxes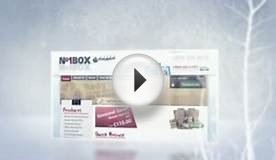 Moving boxes
Davpack Double Wall Brown Large Cardboard Boxes 762L x 457W x 305H mm (30" x 18" x 12") - Pack of 10 - ADW49 *** PLEASE NOTE - See "Important Information" below.
BISS (Davpack)
Boxes have excellent resistance to crushing - manufactured from strong 150K/BC/T corrugated board
Supplied flat in packs of 10 boxes for convenient storage
Use as packing boxes, storage boxes, shipping boxes, moving boxes etc.
Recyclable & degradable
Custom boxes manufactured in-house to ISO9001 standards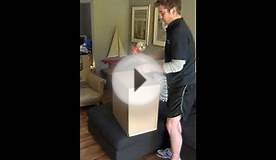 Packing boxes for moving house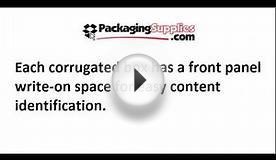 Cardboard Boxes for Moving
Wallmonkeys Businessman Carrying Boxes Peel and Stick Wall Decals (24 in H x 16 in W)


Home (Wallmonkeys)




Highest quality semi-gloss vinyl; Vibrant and bright
Pre-cut decals; Simply peel and stick
Made in the USA
Removable and repositionable with no sticky residue
Applies to any smooth surface
Popular Q&A
Related Posts