Cardboard pizza boxes
The Pizza Box Mystery
August 21, 2015 – 12:19 pm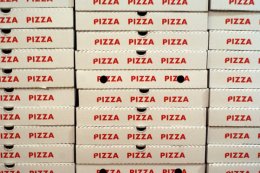 How it Gets Recycled
Food is one of the worst contaminants in the paper recycling process. Grease and oil are not as big of a problem for plastic, metal and glass, as those materials are recycled using a heat process. But when paper products, like cardboard, are recycled, they are mixed with water and turned into a slurry. Since we all know water and oil don't mix, the issue is clear.
Grease from pizza boxes causes oil to form at the top of the slurry, and paper fibers cannot separate from oils during the pulping process. Essentially, this contaminant causes the entire batch to be ruined. This is the reason that other food related items are non-recyclable (used paper plates, used napkins, used paper towels, etc).
"The oil gets in when you're doing your process of making paper, " said Terry Gellenbeck, a solid waste administrative analyst for the City of Phoenix. "The oil causes great problems for the quality of the paper, especially the binding of the fibers. It puts in contaminants, so when they do squeeze the water out, it has spots and holes."
But what about other things regularly found on paper products, like ink? "Most inks are not petroleum-based so they break down fast. Food is a big problem, " he said.
Also, be mindful of adhesives that may be on the pizza box (coupons, stickers, etc.) as those are contaminants. Known as "pressure sensitive adhesives (PSAs)" these can ruin the recycling process just as much as oil or food remains.
Sneaks
Many people admit trying to "sneak" their pizza boxes in with cardboard boxes and such. In reality, this does more harm than good as the contaminated cardboard could ruin the whole recycling batch.
In fact, contamination in the recycling business is a big problem. Some estimates put the costs of irresponsible contamination in the neighborhood of $700 million per year industry-wide. Gellenbeck estimates that for the City of Phoenix, contamination costs them around $1 million annually, because of damage to machinery, disposal costs for the non-recyclable material and wasted time, materials and efficiency. With the City processing 129, 000 tons of materials in 2008 (around 7 percent of this is cardboard), money is an important factor as to why residents should know what their municipalities do and do not accept.
You might also like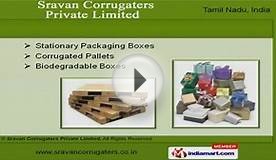 Corrugated Cardboard Boxes & Machines by Sravan ...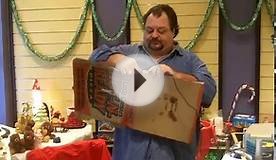 Recycle your Pizza boxes
W PACKAGING WPPB8KP Plain Pizza Box, B-Flute, 1 5/8" Deep, 8", Kraft (Pack of 50)


BISS (Whalen)




Brown Kraft color
Plain, No Print for that sophisticated look
Top quality product
Locking corners for stability and durability
Available in many different sizes
White Cardboard Pizza Box£¬ Set of 6


Kitchen (Panda Superstore)




White cardboard material.
Size: 20*20*3.8cm.
It is grease resistant.
Suitable for packaging the pizza of 8 inch or other mini foods, such as cookies, egg tarts and so on.
Mounted on pizza for a friend, beautiful and generous, is your best choice!
PacknWood Mini Square Recyclable Cardboard Pizza Box, 3.5" x 3.5" (Pack of 500)


BISS (PacknWood)




Our white paper mini boxes are perfect for mini pizza or other small take-out food
Microwavable and grease-resistant
Recyclable, Great for hot and cold food
5 packs of 100 pieces each
3.5-Inch x 3.5-Inch x 0.8-Inch high

GreenBox Pizza Box, 16-3/8" Length x 16-3/8" Width x 2-3/16" Height, Kraft (Pack of 50)


BISS (Ecovention, LLC)




Pizza box can be folded and torn along perforated lines and converted into four plates and a to-go box
Made of corrugated cardboard for sturdiness; can be recycled
Measures 16-3/8 x 16-3/8 x 2-3/16 inches (L x W x H)
Complies with Title 21, Part 176 of the Code of Federal Regulations concerning direct food contact

Ingles Box Company WHKR77150 7" E-Flute Pizza Box - 50 / CS


BISS (Inglese Box)




Model #: WHKR77150
E-Flute
Material: Cardboard
Color: Brown
Length: 7
Related Posts