Better Packages Tape Machines
Better Packages' Testimonials                                                                                              
March 1, 2016 – 09:14 am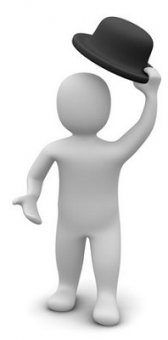 We've had a lot of happy customers over the course of our almost 100 years in business.
Many of these customers like to share their Better Packages experience.
Please take a look and see for yourself what they are saying about Better Packages products.
Would you like to share your Better Pack experience?
We look forward to hearing from you!
"Hats off" to our wonderful customers…we appreciate your support and enjoy bringing you quality products and top notch service to help your company's productivity
"Where do I start? Great product. I work for a company where we ship Dietary Supplements packaged in glass, meaning we need extra strength tape to prevent any packages from bursting. We first bought the manual tape machine and found it to be a very nice tool. But then we got the BP555eS. Man…all I can say is great machine; fast, accurate and gets the job done! Highly recommend to anyone."
Nutrex Hawaii Inc. (uses Better Pack 555eS tape dispenser)
"I have been using plastic tape for eight years and what a delight it is going to paper tape. Better looking packages and stronger. We are a medium size medical company and to make the change is very important to the way we handle our goods. I am very happy for the changeover.
Thanks Better Packages for making my life a little better!"
Biosphere Medical, Inc. (uses Better Pack 555eS tape dispensers)
"We were using another brand of tape machine when I started working at Nuvar 5 years ago. I spent a lot of time repairing these machines so I talked my supervisor into trying a Better Pack 500. It has been in service for two years now and I haven't touched it once! We have since bought 14 more tape dispensers and as the other ones break I plan to replace them with the BP500."
Nuvar, Inc. (uses Better Pack 500 tape dispensers)
"When I first started my business I used one of those hand-held plastic tape guns. It was fine most of the time but sometimes it just couldn't do the job. I am very, very glad I made the small investment and got the BP333Plus. I wish I had done it sooner. Now I never worry about ANY type of packing. It is so easy to use…it's actually fun!"
Geomac Electronics (uses Better Pack 333 Plus tape dispensers)
"We ship aircraft parts all over world. We currently have three Better Pack 555eS dispensers in service and all three are used daily. With...
Source: www.betterpackages.com
You might also like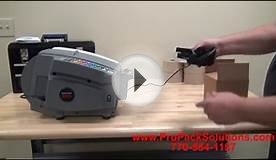 Tape Machine Tape Aerial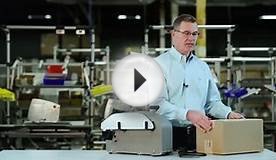 Packaging Tape Machine | Learn Why the Better Pack 555 is ...
Popular Q&A
Where can i buy a packaging tape printing machine? | Yahoo Answers
Related Posts