Cardboard box Treasure Chest
Pirate Treasure Chest
August 30, 2019 – 06:21 am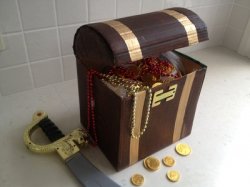 We used two baby wipes boxes
Box reversed and re-glued to give a nice outer surface to paint. Leave a small flap at the back edge to glue your lid on to. We later trimmed the flap you can see in the photo to about a centimetre depth
The barrel lid has 3 components: A rectangle and two part circles. Open up the second box to cut out these components.
Use a plate to draw the curved edge for the part circles. Draw another band following the same curve about a centimetre above the first curve. Cut out and then cut fringe slits running from the top curve to the inner curve. Bend these back to be able to stick onto the top part of the lid.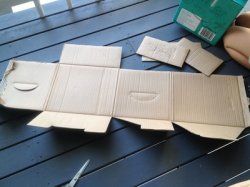 Rectangle cut out and bent into a curved arch
Bend the rectangle along the corrugation lines to make an arch shape. Glue and then tape the two part circle components onto the sides of the arch (by gluing the cut fringes) to make a barrel lid.
Glue and tape the lid to the rear flap of the box.
Ready to decorate
Line the box with some brown paper if you wish to cover up any pattern which can't be easily painted.
You might also like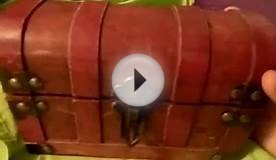 Amazon Treasure Chest | Amazon Treasure Chest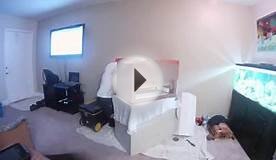 Mixer Box / Treasure Chest Project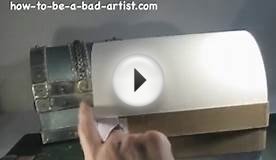 Make a treasure chest from a shoebox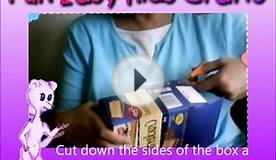 Making a cardboard pirate treasure chest
Related Posts