Packing Tape Transfer Technique
Image Transfer Tutorial (packing tape version)
April 15, 2016 – 12:33 pm
Packing Tape Transfer Technique, Packing Tape Transfer Technique
Y'all have been begging and bugging me for this for at least a year. Here it is!
Packing Tape Image Transfers
Almost every single one of my mixed-media pieces has some kind of an image transfer in it. Some are gel medium transfers (we'll do that another day, OK?), but most are packing tape transfers. I prefer them because they are FAST and really easy. If you goof up, you don't have to wait hours to fix your mistake. Packing tape is also great for transfering text onto just about any surface you can imagine.
You will need:
laser printed* graphics** or text
brushes/spatulas
clear packing tape
a bone folder or spoon
gloss gel medium in soft or regular
scissors
a small bowl with water
paper towels
*NOTE: I use a pigment inkjet printer by Epson. Pigment inks give an image transfer that is nearly as crisp as a laser jet or photocopier. If you use a printer with water soluble inks, you will get a faint transfer, if any, when using this technique.
**IMPORTANT: NEVER EVER use copyrighted images (especially if they're mine).
Tear away the extra paper from the edges of your tape, turn your image over and peel away some of the paper from the back. You do not need to peel off all of the paper, but removing some will help the water to penetrate and will make your life a lot easier about 2 steps down.
The tricks (and the part where you get messy!):
Place your image to your working surface and put a little gel medium over the top to reduce friction.
Using your fingers and starting from near the center of your image, press down firmly and rub out any bubbles.
Continue to press and rub firmly working outward so that all of the gel medium is pressed out from under the tape (you'll be able to tell when there are no white spots under the tape).
Run your fingers around the edges to ensure complete contact. You are going for as close to 100% contact between the tape and your working surface as you can achieve.
This little trick will not only help eliminate the appearance of "bumps" around the edges of the tape, but will also reduce your drying time!
Source: krissisandvik.blogspot.com
You might also like
Packing Tape Transfer.mov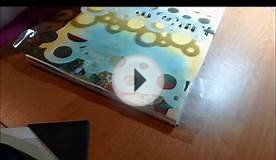 #LOVESUMMERART Packing Tape Transfer Technique
November's Chopin Cluster Central Flower Plates Colorful Teardrop Stone Statement Chunky Necklace (Brown)


Jewelry (November's Chopin)




Muiti plates cluster style
Choose your favorite from 3 different colors
100% brand new and high quanlity
Skin-friendly, does not contain any harmful element
Tips to Maintain your accessories: 1) Avoid direct contact with heat, or expose under the sun. 2) Before showering, take out the accessories and keep it in a safe...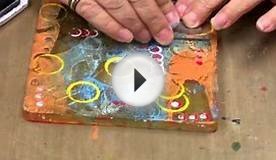 Gelli Plate Packing Tape Transfer Technique by Michelle McCosh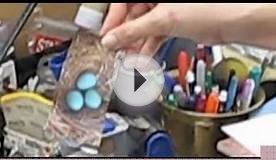 Packing Tape Transfer Technique
Popular Q&A
Related Posts