Cardboard boxes Dublin
Boxes & Crate Hire Company, Dublin
March 13, 2016 – 10:58 am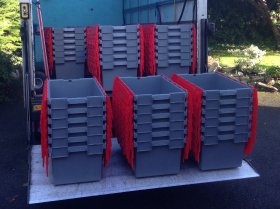 Advantages of Crates over Cardboard Boxes
Crates are stronger and sturdier than cardboard, so can be stacked higher in the van or truck. This is especially an advantage for a large house move as it would mean less trips back and forth, saving overall cost.
Crates are returned after a few days, unlike boxes which would have to be disposed of.
Crates are more environmentally friendly than boxes.
Crates are easier to carry than boxes.
Crates are strong and durable so no worries about falling apart under the weight, or cardboard boxes could get wet if it's raining etc.
Crates are lidded so don't need to be taped and fastened as boxes do.
Crates are easier to stack in your new home while you're waiting to unpack.
Crates can be nested in each other when empty, so don't take up too much space when storing to be collected. We cover Dublin 1, Dublin 2, Dublin 3, Dublin 4, Dublin 5, Dublin 6, Dublin 6W, Dublin 7, Dublin 8, Dublin 9, Dublin 10, Dublin 11, Dublin 12, Dublin 13, Dublin 14, Dublin 15, Dublin 16, Dublin 18, Dublin 20, Dublin 22, Dublin 24 and County Dublin and throughout Ireland.
Crate Measurements (Internal)
length
width
height
cms
59.7
37.4
33
inches
23.5
14.7
13
Crates for Hire
Prices quoted below are not including VAT, and are for delivery/collection of crates in the Dublin area. (Contact us for prices outside of Dublin).
Crate Delivery & Collection
We will need a form to be signed, and ID presented, before handing over the crates.
Payment for crate rental is in advance.
We return on the day agreed to collect the crates (normally 7 days later).
Prices for Delivery or Collection of Crates
| | |
| --- | --- |
| 50 crates, or less | €40 |
| More than 50 crates | €50 |
NOTE: Prices are excluding VAT
Prices of Crate Rental
Crates are rented for up to 7 days.
If they're needed for longer than this, the rental increases as per crate, per new week.
The price for rental is €1 per crate, per week
Prices of Hiring Crates for 1 Week + Delivery & Collection
Number of Crates
€1 per crate/week
Deliver & Collect *
Total
20 crates
€20
€80
€100
30 crates
€30
€110
40 crates
€120
50 crates
€130
60 crates
€60
€160
Collection of Crates
Crates will normally be collected 7 days later.
Crates kept longer than the agreed time will have to be charged extra.
Please make sure that all labels are removed from crates. The charge for crates missing or damaged will be €30 per crate.
*
Delivery prices are for the Dublin area only. Contact us for outside of Dublin.
Single Crates For Sale
We're now offering individual crates for sale @ €30 per crate.
If you're buying 10 or more crates, delivery is free.
Less than 10 crates, delivery is €25.
Source: www.2men2vans.com
You might also like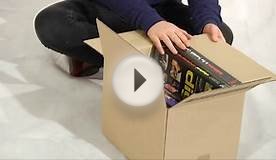 What is the difference between single and double wall boxes?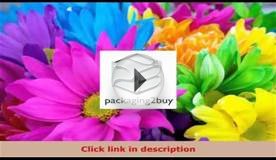 Double Wall Cardboard Boxes Large 810x508x508mm ...
Photo Jigsaw Puzzle of The International Exhibition, Dublin


Home (Prints Online)




PHOTO JIGSAW PUZZLE You are purchasing one Photo Puzzle (252 Pieces). Estimated image size 356x254mm
10x14 Photo Puzzle with 252 pieces. Packed in black cardboard box of dimensions 5 5/8 x 7 5/8 x 1 1/5. Puzzle artwork 5x7 affixed to box top. Puzzle pieces printed...
Artwork Description A large colour engraving by the Leighton brothers, issued as a special supplement by The Illustrated London News, depicting the International...
For any queries regarding this choice of artwork please contact Prints Online quoting Reference 4404085
Artwork chosen by Prints Online. (c) Mary Evans Picture Library 2015 -
Waltons 8" Dublin Bodhran


Single Detail Page Misc (Waltons)




Bodhrán comes in a cardboard carrying box with beater.
Authentic traditional Irish instrument, intended for beginner players.
Bodhrán face 8 in diameter.
Perfect entertainment for ceilís or as a decorative piece for your home!
Packs also available with carrying case and instructional DVD.
1998 THE GENERAL Original Movie Poster JOHN BOORMAN BRENDAN GLEESON JON VOIGHT


Entertainment Memorabilia (Montana Movie Posters (Dealer Only - Not Brand/Manufacturer))




Our posters are all period originals, produced for the advertisement of a movie for the movie studio.
Most of our posters have been used and therefore have varying conditions, mostly in the very good or better category! The condition of each poster is stated in the...
We DO NOT sell reproductions and guarantee our posters to be original.
Our rolled posters are shipped packaged in very sturdy tubes, our folded posters are packaged with new cardboard to protect them and shipped in a protective sleeve...

The Temple Bar, Dublin Ireland - Framed Photography Poster / Print (Size: 36" x 24")


Home (Movie Posters USA)




Framed Poster (Re-Usable Frame)
Poster Size: 36 x 24 , Frame Size: 36 x 24
Frame Material: Metallic Anthracite Plastic with Anti-Break PVC Glass
All Framed Posters ship via Fed Ex Ground. No Express or Expedited
Can NOT ship outside of the 48 contiguous states or to PO Boxes

Drunk Wind Pendant Autumn Water Waves Zircon Silver And Plated Diamond Studed Charming Necklace Purple


Jewelry (Drunk Wind)




Match your favorite clothes
Contracted temperament gift
Love of symbol
Sold by Drunk Wind Lasting shine necklace
An exotic atmosphere
Popular Q&A
Would a wall of big cardboard boxes covered with blankets be a fast solution for soundproofing? | Yahoo Answers
That will surely help but sound travels in all directions so you may have to keep the volume down a bit.
where can i get a tall double wall box? | Yahoo Answers
check out magnet and howdens ...but doubt if you will get 800 tall 740-760 maybe
Related Posts