Industrial packing Bucksport Maine
Industrial Packing, Inc
March 9, 2015 – 05:14 pm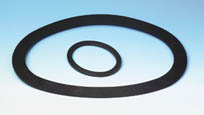 Mullen Burst Strength Data
| | | |
| --- | --- | --- |
| | Style 1260 | Style 1265 |
| 1/16" thickness over a 2" opening | 150 psig | 650 psig |
| (1, 6 mm over a 50, 8 mm opening) | (10, 7 kg/cm) | (46, 4 kg/cm) |
Synthetic Sheet Packings
Styles 1175, 1180, 1190
INDUSTRIAL Brand synthetic elastomeric packings are available in sheet form in three popular compounds. Synthetic Butyl, Silicone and Viton are all of the highest quality and are available in standard 36" x 36" (95 cm x 95 cm) cut sheet form. Specifications and available thicknesses are:
Style#

Compound

Shore "A"
Durometer

Thicknesses Available

Color

1/16"(1, 6mm)

1/8"(3, 2mm)

1/4"(6, 4mm)

1175

Syn.Butyl

60 +/- 5

Black

x

x

x

1180

Silicone

60 ± 5

Red

x

x

x

1190

Viton-A

70 ± 5

Black

x

x

x

Style 1184
Style 1184 is 64 durometer black PVC gasket is particularly suited for use as gaskets and rupture disks on CIO2 stock towers in the pulp and paper industry. It is highly resistant to attack by either CIO2 or CI2 gasses between -5F and 165F (-20C and 74C).
Specifications (based upon 1/16" thickness) for Style 1184 are:
| | | |
| --- | --- | --- |
| Tensile Strength | Elongation | Durometer (Shore A) |
| 2250 psi | 350% | 64 +/- 5 |
Standard sizes: 24" x 24" (61 CM x 61 CM) and 44" x 52" (1, 3 M x 1, 5 M)Standard thicknesses: 1/16" (1, 6 mm), 1/8" (3, 2 mm), & 1/4" (6, 4 mm)
Style 5000 TFE Gasket Sheet
This chemically inert commercial grade sheet is ideal for use in gasketing large surfaces when extreme chemical resistance is required and loading will be maintained to counteract the creep inherent is solid TFE sheet. Suitable for all temperatures up to 500F (260C).
For standard sizes and thicknesses, see Style 5001, below.
Style 5001 TFE Gasket Sheet
Style 5001 TFE gasket sheet is made from Virgin TFE and is used where electrical insulating properties are required in addition to the inertness of TFE.
Standard sizes: 24" x 24" (61 cm x 61 cm) and 48" x 48" (1, 2 m x 1, 2 m)Standard thicknesses: 1/32" (0, 8 mm), 1/16" (1, 6 mm), 1/8" (3, 2 mm), & 1/4" (6, 4 mm)
Gaskets
Style 50 TFE Envelope Gaskets
(Formed Shield)This design is used in larger gaskets (over 12" pipe size) to allow the sealing of flanged joints up to 30" pipe size and are made to size as specified by order.
Style 51 TFE Envelope Gaskets
(Slit Center)Our slit center TFE envelope gaskets are designed to provide a reliable method to seal harsh chemicals where flanged connections are used. A gasket filler is used to overcome the tendency of TFE to cold flow by providing a constant "push" on the TFE envelope. Since the TFE envelope is exposed to the fluid sealed, the gasket filler within is protected.
These gaskets are preferred for sealing flanged joints in CIO2 towers and Chlorine lines in pulp and paper bleach plants and as well as other areas.
All sizes for 150 lb. flanges are standard up to 14" pipe diameter. To order specify flange size by inside and outside diameter.
Source: www.industrialpacking.com
You might also like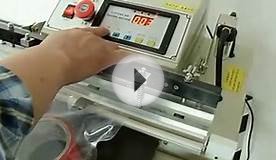 outside pumping vacuum packing machine vacuum seal food ...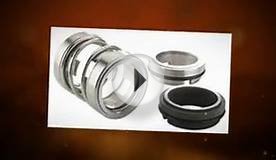 Gaskets | Mechanical Seals | Gland Packing – J A ...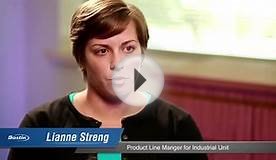 Bostik Form Fill and Seal Packaging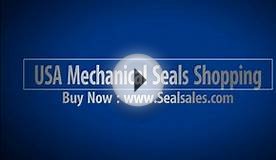 Mechanical Seals and Packing in USA
Packing Tape for Moving with Dispenser Included Ultra Adhesive Packages Professional Sealing - This Clear Packaging Tapes Fits Any Professional or Industrial Dispenser Gun and Perfect for Mailing Storage Shipping High Quality Materials At Best Price (Set of 6)


Office Product (ZITRIOM)




PACKING TAPE with Highest Quality at The Best Price on AMAZON
PERFECT TAPE for Moving All-season Adhesive For Excellent Holding Power During Extreme Hot or Cold Temperatures
ULTA STICKY TAPE - Made With Highest Quality Materials Available
DISPENSER INCLUDED Easy Handle
LIFETIME No-Hassle Free Replacement Guarantee
Popular Q&A
ziplock Baggies, over-kill? | Yahoo Answers
I think it's all a lot of baloney. I try to keep reusable containers and rely on waxed paper to hold stuff like that. If you twist the end it stays shut.
I have been worried about the great swirling pile of trashing the ocean that is supposedly chocking all the sea turtles.
But don't those ladies look so cunning when they're shaking their goodies on tv?
Related Posts