Industrial packing Stations
From heavy-duty metal workbenches to sophisticated modular benches and shop desks
June 24, 2017 – 12:40 pm

Basic Industrial Workbenches
Good looks with heavy-duty, 16-gauge square tube legs and many modular accessories make this a great choice for warehouse, production and lab areas. Unbeatable price vs. quality ratio. Many accessories and add-on options available. Capacity: 1, 000 lbs.
Cantilever Workbenches & Workstations
Cantilever workbenches and workstations from Pro-Line and Bostontec offer plenty of choices in how to fit out your basic workbench or station from casters or glides to power strips and whiteboards to improve productivity and efficiency.
Industrial Steel Workbenches
Eight different bench tops in steel, hardwood, plastic, or graphite are sure to fit your every application need. Ideal for garage, manufacturing, warehouse, or shop. All have 2, 500 lb capacities and offer a variety of add-ons to fit your needs.
Shipping Workstations
Easily access shipping schedules, prepare manifests, manage and store paperwork and reference materials - all making certain that product flows smoothly. Organize product flow and boost shipping times with this properly-configured shipping station.
Double Wide Workbenches
A heavy duty side-by-side workstation with a 96" wide 12-ga. steel top. These Double Wide Workbenches offer fixed 34"h flared leg or 29" to 38"h adjustable leg styles. All have 1000 lb. capacities and offer a variety of add-ons to fit your applications.
Testing & Assembly Workbenches
Great bench concept for assembly and testing applications - creates ample working space while giving assembly technicians access to stored parts, computers, and more. Puts supplies, computers, and efficient storage right at worker's fingertips.
Heavy Duty Steel Workbenches
Rock-solid foundations for tough work in shops, machine rooms, manufacturing floors, maintenance facilities, assembly lines, warehouses. All-welded construction handles the stress of heavy loads like motors, dies, and hefty components. Capacity: 2, 000 lbs.
Metal Workbenches - Drawer & Cabinet
A high degree of configuration flexibility gives you the exact storage options you want. Choose stacked drawers and cabinet pedestals. Steel Tops and Tuff Tops can be set up individually or joined in long rows using common supports to make more leg room.
Mobile Powered Workstations
These carts with on-board power enable label printing for shipping and shelf stock, or computer integration with WMS and RFID systems for inventory management. Move from dock to dock processing inbound or outbound shipments.
Penco Industrial Steel Workbenches
Great for use in assembly operations, mechanical, manufacturing, and more. A rugged, economical, rock-solid work surface in either steel or resin top surface. Fixed height and adjustable height legs available in all sizes. All models are in-stock and ready to ship.
Wall Mounted Workbench
An ideal space saving solution for your garage, tool crib, warehouse, or work shop. Easily mounts to floor and wall, instantly creating a strong and durable workspace. A variety of tops in steel, wood, laminate, or graphite are sure to fit your needs.
Source: www.cisco-eagle.com
You might also like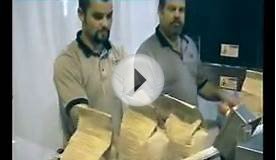 Combi Hand Pack Station Capabilities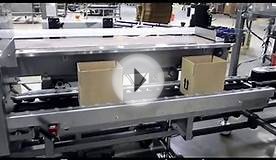 Ergopack Handpack Station with Adjustable Infeed Elevation
Command Poster Strips, 12-Strip


Home Improvement (3M Command)




3M-Command Poster Strips
Command adhesive strips hold on strongly but come off cleanly leaving no damage or residue on the poster or wall! This package contains twelve adhesive poster strips...
Made in United States
Damage-Free Hanging
Holds strongly
Removes cleanly
Easy to apply
Easy to remove, Works on a variety of surfaces
Intertape T1000CW Convoy Light Duty Gum Side Out Tape, 500' Length x 1" Width, White (Case of 30)


BISS (Intertape)




Aggressively bonds to corrugated cartons, even in dusty or dirty environments
Totally biodegradable tape is 100 percent recyclable and repulpable
Water activated - non-reinforced
Starch based adhesive creates a fast, permanent bond
Measures 500-feet length by 1-inches width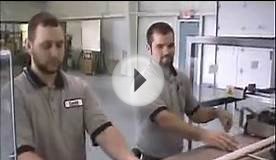 2 Person Ergopack Handpack Station by Combi Packaging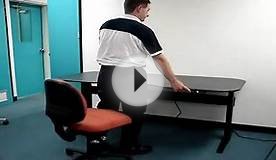 Ergonomic Desks for Packing and Assembly Stations by ...
Pro-Line MDS-6/A31 Modular Drawer, 6", Light Gray


BISS (Pro-Line)




Modular drawer 6 H x 15 W x 19 1/4 D
T mold corners
Smooth drawer action on ball bearings
Steel body with laminate face
Requires HK hanging kit

SODIAL(R) 5x DHT11 Temperature and Relative Humidity Sensor Module for arduino 3pin cable


BISS (SODIAL(R))




DHT11 digital temperature and humidity sensor is a digital signal output with a calibrated temperature and humidity combined sensor.
It uses a dedicated digital modules and acquisition of temperature and humidity sensor technology to ensure that products with high reliability and excellent long...
Sensor consists of a resistive element and a sense of wet NTC temperature measurement devices, and with a high-performance 8-bit microcontroller connected.
Therefore, the product has excellent quality, fast response, anti-interference ability, high cost and other advantages.
Each DHT11 sensors are extremely accurate calibration of humidity calibration chamber.

Patriot Chemical Sales 10 Pounds Drain Line Opener Septic Tank Treatment Grease Trap Crystals Industrial Strength


Home (Patriot Chemical Sales)




EPA Approved, Biodegradable, and Green
Fast and Powerful Emulsifier
Liquefies Solids
Unclogs Pipes and Grease Traps
Cleans Septic Tanks and Leach Fields
Related Posts