Food Wrapping Paper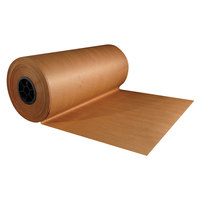 Basis Weight
The weight of one ream of paper (500 sheets) when cut to the industry standard for that specific grade of paper. It is important to note that the "standard wrapping paper size" is not the same for all types of paper.
Caliper
Caliper refers to the thickness of a sheet of paper expressed in thousandth of an inch. This measurement is taken with a micro meter. Normally, paper caliper should not have more than a + or - 5% variance within a sheet. Generally, the relation between caliper and basis weight is that the greater the caliper (the thicker the paper), the greater the paper weight.
Equivalent Weight
While different paper types have different basic sizes, papers can still be compared by using equivalent weight.
Overview: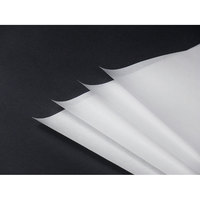 Most butcher wrapping paper is treated with sizing for wet strength and leak resistance; however, larger rolls, such as, , and sizes, are traditionally left untreated since they are often not used for meat wrapping (they're used most often for crafts or table covers).
Butcher paper is fine to write on with sharpie, pen, pencil, or crayon.
Peach Treated vs. White
White butcher paper is made of bleached white Kraft paper that provides a clean appearance as a meat packaging material. Additionally, white butcher paper is often used in craft settings, as its white coloring and large size makes it easy to draw murals on. In casual dining settings, white butcher paper can also be used as a disposable tablecover.
Peach treated butcher paper is designed to keep meat looking fresh while on display. The treated paper allows the meat to breathe unlike white butcher paper, thereby enabling the meat to maintain an attractive color. Additionally, its dark orange coloring discretely hides any juices that happen to leak from your meats.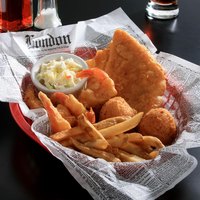 Both white and peach treated butcher paper have unique blood and water hold out properties for wrapping meats and other moist products. Further, with their high tear and burst resistance, these papers help to prevent bones from breaking through the wrap.
Like butcher paper, is a type of coarse, sturdy paper. It features low density polyethylene laminated on one side for strength, leak resistance, and the prevention of freezer burn for up to a year. It's ideal for wrapping and storing fresh fish, poultry, and cheese, as well as pre-packaged deli products like wraps and sandwiches. Also, freezer paper is great for wrapping noodles and is used extensively in the pasta industry. Freezer paper is great for maintaining freshness in both the refrigerator and the freezer.
Freezer paper is fine to write on with pen, pencil, or crayon, but only on the outside due to the poly coating.
While may be most often used to wrap sandwiches, it's also great for packaging sides, pretzels, pastries, and more!
Traditional sandwich wrap paper features a fully open styling, making it ideal for wrapping sandwiches, burgers, hot dogs, and bratwursts, or for lining serving baskets.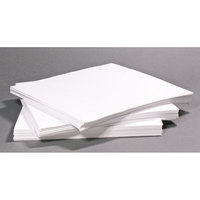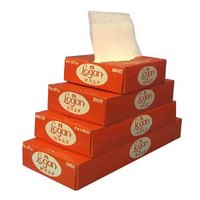 Source: www.webstaurantstore.com
You might also like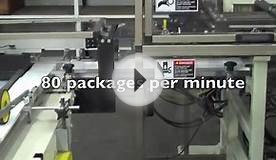 Frozen Food Servo Overwrapper for vegetables and fruit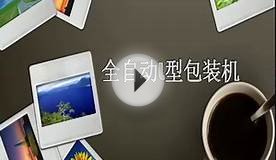 food,bread,packing,machine Automatic,Paper,Roll,Wrap ...
Bundleofbeauty Item#677hy- 100 Sheets 12 X12" Red and White Checkered Food Picnic Basket Hamburger Paper Liners & Wrapping Tissue


Health and Beauty (CakeSupplyShop)




Pack of 100
red/white Checker Board
Grease Resistant Tissue Sheet
Cakesupplyshop Item#766A- 100 Sheets 12x12" Green and White Checkered Food Basket Liners & Wrapping Tissue


BISS (CakeSupplyShop)




Pack of 100
green/white Checker Board
Grease Resistant Tissue Sheet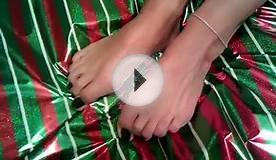 Wrapping.3gp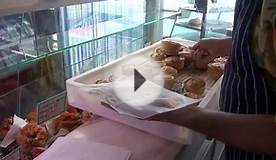 General Food Wrapping Papers
If You Care Unbleached Soybean Waxed Paper, 75Sq Ft


Health and Beauty (If You Care)




All natural waxed paper
Made with 100% natural soybean wax
Totally chlorine free

100 Sheets / 12 X12" Natural Kraft Food Basket Paper Liners / Wrapping Tissue


Health and Beauty (Rustic Pearl Collection)




Food grade tissue paper, 100 sheets, 12x12 Restaurant Quaity
• Grease resistant. Kraft Food Tissue.
• 100% Biodegradable and compostable.
• Meets FDA requirements for direct food contact.
• Made in USA.

Pack of 100 Sheets 12 X12" Unbleached Moisture & Grease Resistant Natural Kraft Food Grade Picnic Basket Liners Hamburger Paper & Food Wrapping Tissue Sheet


BISS (TwinkleStar)



Popular Q&A
Can you reheat food (wrapped in paper towel) in a microwave? | Yahoo Answers
Sure. I do that all the time. Make sure the microwave is clean..
Related Posts